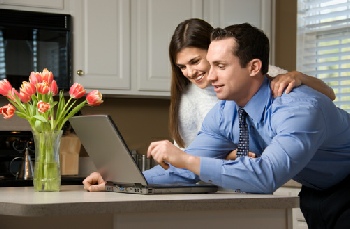 "We have helped others run their own
successful home-based business for over
33 years. We can assist you too if you
have the drive and the ambition"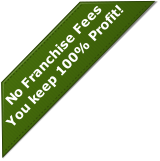 Only 100% tried & tested, ethical and
honest business opportunities are advertised here.
Before we go any further, we would like to stress that what we are offering on this website is by no means quick-get-rich schemes. If that is what you were hoping for, then regretfully, we are not able to help you. We are only interested in those who are not afraid to work hard and have a strong desire to succeed.


Our company, Creative Printers of London is a reputable family business which has been established since 1986.


During it's hugely successful 28 years history, we have helped 1000's of people around the world become financially independent by enabling them to run their own successful business from home. However, it must be said that some of our customers have gone on to open up a retail outlet or opted to work from a small workshop/unit; the choice is yours and how far you wish to push your business.

Our business concept involves around printing and marketing tangible goods for an already established market sector.

With our business concepts, you are not chartering onto unknown territories as the market is already strong, vibrant and worth millions of pounds. What we aim to do here is to show you how you could tap into this very profitable market in return for a very modest outlay, by working from home.

If this interests you so far, please read on!

Many of our business opportunities only require a small desk space. However, as your business grows, you
can operate from a spare room!
Many of our customers who have taken up our various business opportunities are successfully trading online, either on a part-time or full-time basis based on their personal circumstances.
We have now been based in our current location for over 25 years now and customers who have purchased from us the last 25 years are able to call us on the same number for any advise or support issues.


Personal visitors are welcome!

We have a large showroom here for any personal visits by our potential customers if they wish to take a closer look at our company or products. We welcome this and all we would ask you is to book an appointment beforehand. Don't worry, we do not 'hard sell' as that is not in our nature and we dislike it ourselves too! Our staff are friendly and down-to-earth professionals who are here to help you and show you simply what we can offer you.

When you book an appointment, you are under no obligation whatsoever to make a purchase.
It is these types of ethical values that have kept Creative Printers of London at the forefront for well over a quarter of a century!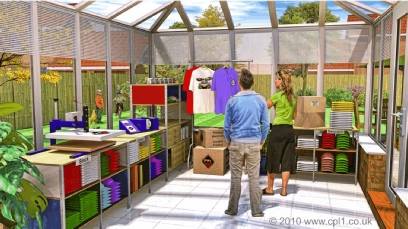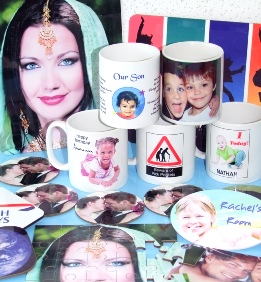 We do not just sell you products or ideas,
we also guide, train, mentor and support you too!*

7 Good reasons to
Start your own business from home
with Creative Printers of London.
Work around your personal commitments (e.g. Childcare or the elderly)
You will have a vested interested to do well hence, you could become more financially stable.
Have greater leisure time.
Save on fuel and commuting.
Greater job satisfaction from added creativity.
You keep 100% Profit as there will be no Royalties
to pay us, ever.
No Contracts with us thus no commitments.




Rewarding business opportunities
work from home.


See what the experts
say about the market for
promotional products.